12-Day Fully Accredited Complete Nail Tech Course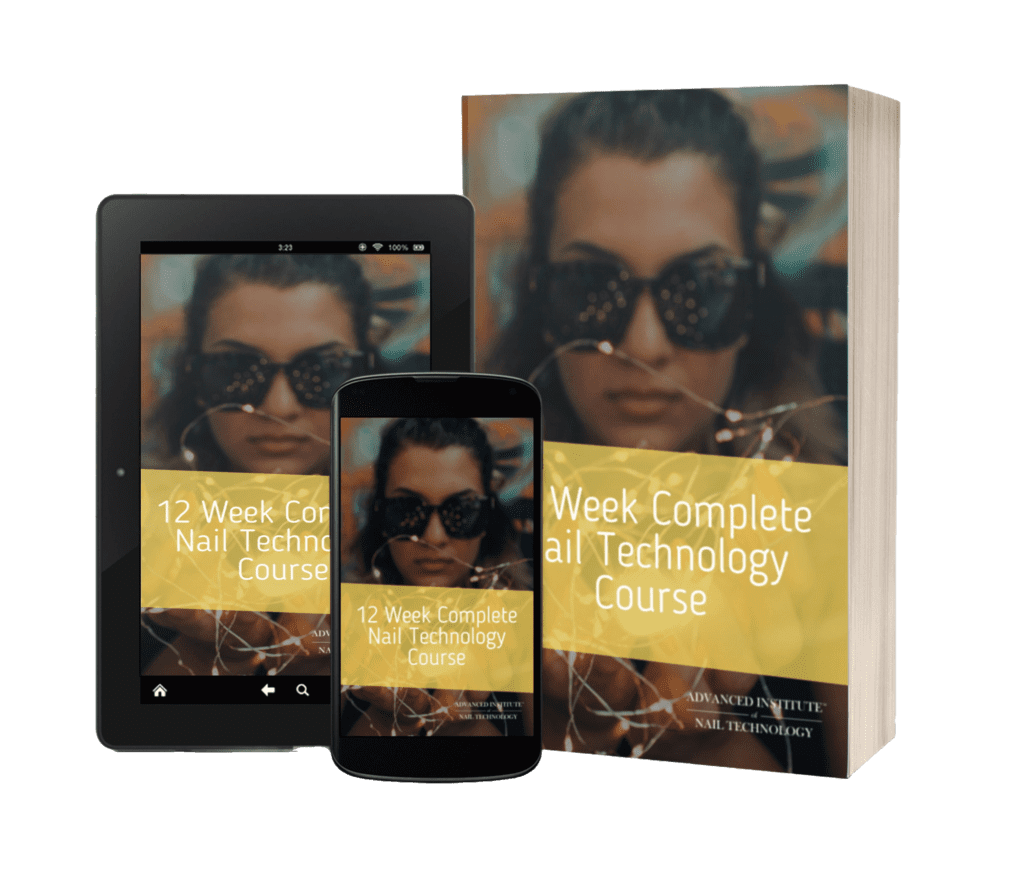 Are you on a social welfare payment?
Did you know there is a grant worth €1000 per year for you to spend on accredited courses?
Do you want to earn up to €40 per hour as a nail tech?
Would you like to rescission-proof your family by learning a new skill that you can earn from immediately?
Would you like to upskill and start a new career?
Do you need your work to fit around a busy lifestyle?
Sick of the 9-5 rat race?
Course Duration: 12 weeks
Cost: €970 (Ask about grant availability)
You Will Recieve A FREE Professional Kit worth €350
Your professional student gel, gel polish, and acrylic kit content: 48-watt UV/LED combo lamp, 15ml boulevard pink gel, 15ml Soft white gel, 15ml speed builder gel, 15ml cover pink Acrylic powder, 15ml Soft white Acrylic powder, 15ml clear acrylic powder, 2 gel polish colours,, Polish, top-coat, 125ml cleanser, 125ml tip remover, 125ml antiseptic, 200 tips, pink tip clippers, glue, 2 180/180 grit files, 5 orange sticks, 2 white buffing blocks, lint-free wipes, cosmetic beauty bag
Day: Tuesdays from 10 am-1 pm for 12 weeks
Evening: Tuesdays from 6 pm – 9 pm (On the same dates) for 12 weeks
Next Start Date: June 27th for 12 weeks
Next Start Date: July 25th for 12 weeks
Next Start Date: Aug 22nd for 12 weeks
Next Start Date: Sep 19th for 12 weeks
Contact: Deborah 0877998915 or DM on FB or email: info@aintnailz.ie
Note: The exam class will be discussed with your tutor
Note: You are required to do a portfolio, containing before & after pictures of 6 full sets of gel nail extensions, 4 sets of acrylic nail extensions, and 2 gel-polish nails, with completed consultation/ disclaimer & aftercare forms
Earn Extra Cash as a Fully Accredited Professional Nail Tech
Your complete Nail Tech Course is intended to prepare you for self-employment, earning from home, or as a mobile nail technician.
We know how it is to juggle housework, kids, and other responsibilities, this course allows you to start earning from your course as soon as you have successfully completed the first part of your course, in just 6 weeks!
Your assigned tutor will demonstrate from the beginner stages of preparing the natural nail, applying tips to producing top-class, natural, durable sculptured cover pink gel and acrylic nail extensions.
Mastering perfect and quick prep techniques to prevent lifting, apply the nail tip to perfectly fit with natural nail, creating competition-style smile lines making your client's nails slim and chic, and creating your free edge with white to make unique and perfectly sharp smile line.
Including the new xlong shapes: Stiletto, Coffin, lipstick, and Almond shapes. Classes are both fun and practical.
Social media interaction:
Social media interaction with your tutor and group via private group messaging. Here you can share concerns, and pictures and ask questions on a dedicated Facebook private group page.
Your professional kit:
Create the elegant popular plain pink nail extension or form a perfect nail bed for French tips, Boulevard Pink Gel & Acrylic is perfect. Boulevard pink Gel & Acrylic is hypoallergenic and has primer built-in, so there is no need for harmful priming products that dry out your nails. It is ideal for even the most sensitive client
Perfect competition-style smile lines that are perfectly sharp with our French bright white Gel & Acrylic. It is bright white in colour for a dramatic perfectly sharp, deep competition-style smile line.
All our gel and acrylic gels and powders are flexible, self-leveling, and offer maximum adhesion.
Documents available for you to download at any time:
Client consultation form – Nail Technology
Disclaimer client information
Aftercare advice sheet
All course notes
Your course notes include:
Structure and function of the nail
Structure of the bones of the hand & forearm/foot
Nail anatomy sample exam questions and answers
Nail disease and disorders
Nail disease and disorder sample exam questions and answers
Professionalism related to Beauty/Complementary or Sports Therapy and explain the appropriate professional
Preparation – student prepares herself and the client for professional treatment
Practical work:
Nail Preparation.
Safley pushing back the cuticle without damaging the delicate Matrix (the growing section of the nail).
Buffing the natural nail without damaging the surface.
Filing the natural nail without fraying the edges.
Application of plastic tips without air bubbles.
Application of cover-pink gel and acrylic systems.
Application of permanent French tip acrylic system.
Application of gel polish, leaving a perfectly smooth and straight line around the edges.
Safe refill procedure techniques.
Safe removal procedure.
Repairing a broken nail.
Professional shaping: Square, Squoval, Stiletto, Coffin, long and short Almond.
Items you will need at home:
Table (preferably with drawers to store your products that are sensitive to sunlight)
2 chairs (preferably an ergonomic chair for yourself to protect your back) Tech Tip*** Always mind your back! Your chair should be at the right height so that your knees and hips are at the right angles.
table lamp with a bulb of at least 60watts of white light
Tissues
Cotton wool
Cotton tips
Metal bin with a self-closing lid and bin bag inside
Small glass bowl