5-Day Beginner Gel Nail Tech Course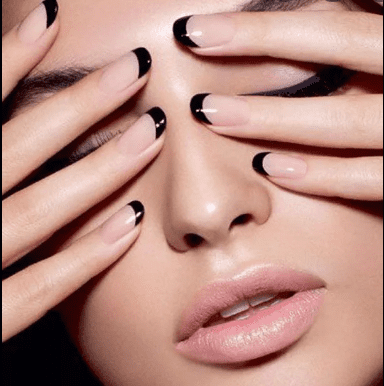 aintnailz.ie
info@aintnailz.ie
Would you like to earn as you learn?
Would you love to save money by doing your own glamorous nails?
Are you a secondary school student? Great! You can earn cash by doing nails on your friends. And for events like the TY ball, discos, graduation, etc.
Learn excellent skills before college and give yourself the opportunity to earn extra cash while in college.
Doing only 2 sets of nails per week would provide you with €80 per week, that's €360 per month.
Impress prospective employers! Having an independent certificate on your CV, which you sought out and completed, independently from your school and parents, will give you a competitive edge when entering the job market.
Duration: 5 Days
Cost: €450 (This fee includes a full professional kit)
You Will Recieve A FREE Professional Kit worth €250
Your professional student Gel kit content: White UV/LED combo lamp, 15ml boulevard pink Gel, 15ml Soft white gel 15ml speed builder Gel, 125ml Gel cleanser, 125ml tip remover, 125ml antiseptic, 200 tips, pink tip clippers, glue, 1 180/180 grit files, 10 orange sticks, 2 white buffing blocks, lint-free wipes, cosmetic beauty bag
Next Start Date April Mid-Term:
April Tue 3rd, 4th, 5th, 6th, 7th.
April Tue 10th, 11th, 12th, 13th 14th.
Next Start Date: Summer Dates
July Mon 17th, 18th, 19th, 20th, 21st
Aug Mon 14th, 15th, 16th, 17th, 18th.
Contact: Deborah 0877998915 or DM or email: info@aintnailz.ie
Earn from your hobby course in 2023
Your tutor will demonstrate from the beginner stages of preparing the natural nail, applying tips to producing top-class, natural, durable sculptured cover pink gel nail extensions.
Master perfect and quick prep techniques to prevent lifting, apply the nail tip to perfectly fit with natural nail, create competition-style smile lines making your client's nail slim and chic, and create your free edge with white to make it unique and perfectly sharp smile line. Including the shapes: Stiletto, Coffin, lipstick, and Almond shapes Classes are both fun and practical. Here you can meet fellow students, have one-on-one time with your tutor, can get help with any queries you might have.

You will also receive
Social media interaction:
Social media interaction with your tutor and group via private group messaging. Where you can share concerns, and pictures and ask questions on a dedicated Facebook or Instagram private group page.
Your professional kit:
You have everything you need in your free professional kit for up to 20 full sets of extensions.
Your speed builder gel makes your nails slim and chic, because of its self-leveling qualities. Speed builder gel has exceptional strength which you can sculpt with ease. It is durable and long-lasting so you have the confidence that your nails will not chip or break.
Documents available for you to download at any time:
Client consultation form – Nail Technology
Disclaimer client information
Aftercare advice sheet
Practical work:
Nail art designs: hand-painted nail tattoos, diamonds, 5D flower stickers, multi-colored French tips, glitter nails, use of the dotting tool & more!
Nail preparation.
Pushing the cuticle back safely
Filing the natural nail without causing frayed edges.
Gently buffing the natural nail without causing damage
Application of plastic tips without getting air bubbles (air bubbles are a leading cause of fungal infections under the extension product).
Safe and professional use of professional nail glues
Nail preparation.
Application of permanent boulevard pink gel system.
Application of permanent French tip (in any colour) with gel.
Refill procedure.
Safe removal procedure
Repairing a broken nail
Professional shaping: square, squoval, stiletto, coffin, long and short almond.
Items you will need at home:
Table (preferably with drawers to store your products that are sensitive to sunlight)
2 chairs (preferably an ergonomic chair for yourself to protect your back) Tech Tip*** Always mind your back! Your chair should be at the right height so that your knees and hips are at the right angles.
Table lamp with a bulb of at least 60watts of white light
Tissues
Cotton wool
Cotton tips
Metal bin with a self-closing lid and bin bag inside
Small glass bowl