6-Day Fully Accredited Nail Art Certificate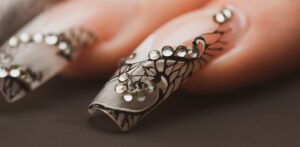 Are you a qualified nail tech? The Nail tech business has become very competitive, we are expected to be able to produce top-class nails and superb nail designs.
Do you want to stand out from the crowd?
Are you on a social welfare payment?
Did you know there is a grant worth €1000 per year for you to spend on accredited courses?
Do you want to earn extra money per set of nails?
Would you like to rescission-proof your family by learning a new skill that you can earn from immediately?
Would you like to upskill and start a new career?
Course Duration: 6 weeks
Cost: €670 (Ask about grant availability) (This fee includes a complete professional kit) Your professional student Nail Art kit content: Extra long tips 200 pcs, glue, 2 180/180 grit files,5 orange sticks, 2 white buffing blocks, lint-free wipes, french template smile cut V line trimmer stencil, 3D Crystal Gem Jewelry, 5D Acrylic Engraved Flower Nail Art Embossed in 4 colors-lilac, orange, white, and pastel, Hand-painted nail art tattoos, nail art decorations, cosmetic beauty bag
Day: Tuesdays from 10 am-1 pm for 6 weeks
Evening: Tuesdays from 6 pm – 9 pm (On the same dates) for 6 weeks
Next Start Date: April 19th for 6 weeks
Next Start Date: May 16th for 6 weeks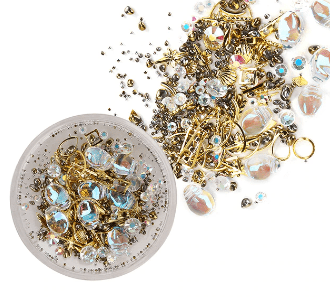 Firstly, don't panic if you are not naturally arty, we give you all the tools to create professional nail art every time. Whether you are a beginner or have been qualified for some time, and need to refresh & update your skills, this course is for you.
The nail tech industry has advanced so much in the last few years. Nail techs are expected to be able to do Pinterest-worthy nail art for clients. We nail techs are busy, producing high-end results, and in a busy industry, timing is important! Time is money! And we are not Pablo Picasso, so we teach you the hints & tricks, like using hand-painted tattoo nail art designs to produce nail art that looks exactly like hand-painted art. And everything is included in your kit.
Using extra long tips is a game changer in providing nail art and incredible for showing off your new skills, also, for posting pictures, and staying super relevant, but all the techniques that you learn can be created on medium and short nails also.
Firstly: refresh your long Stilleto, coffin, oval, square & lipstick shapes.
We use the 3Pro in 9 sizes, french template smile cut V line trimmer stencil to apply super professional french tips in any colour or length.
We use 3D Crystal Gem Jewelry to create nail art on a plain cover-pink ombre or to add to a french tip.
Create embossed flower decorations with 5D Acrylic Engraved Flower Nail Art Embossed in 4 colors-lilac, orange, white, and pastel.
Hand-painted nail art tattoos create designs that look exactly like you painted them by hand, they are hand-painted and ready to use, and only takes minutes.
Finally, by the end of the course, you will have 10-12 designs that you can display for clients to choose from, and the designs can be intertwined for clients too.
Why pay for a course, when it's available on Youtube?
Yes, you can look at nail art designs online, but when you choose to take a course and carve out 3 hours per week to dedicate that time to your craft, and you, it is invaluable.
Time isn't always easy to find to practice, and as busy women, we sometimes have a lot of pressure on our time.
This way, if you have kids and a family, a house to run, or a parent to mind, whatever you do, we take on all types of caring positions.
When you carve out only 3 hrs per week to concentrate on your craft, everyone in your circle benefits from you being successful.
We as women sometimes get lost, when taking a course, you are also mixing with other women in a safe supported learning space, it is super important.